---
My Envy Box August 2015
Heylo Everyone,
Today I'm here to share my views on my first ever My Envy Box. I have heard about this beauty box and wanted to give it a try for a long time so here I am with all I have got in My Envy Box August 2015. It is a subscription box and you can subscribe for it here. They have following plans available:
1 month subscription: INR 850/-
3 month subscription: INR 2250/-
6 month subscription: INR 4350/-
1 year subscription: INR 8500/-
Here is how the box looks. Being August month of Indian Independence day celebration, My Envy Box kept the theme of the month "India Mon Amor/India My Love". They gave Indian touch to the box and included all products which are organic and from Indian brands. This month's box is beautiful brick red/maroonish with golden detailing over it. Box has a lid too which makes it reusable as a jewelry box 🙂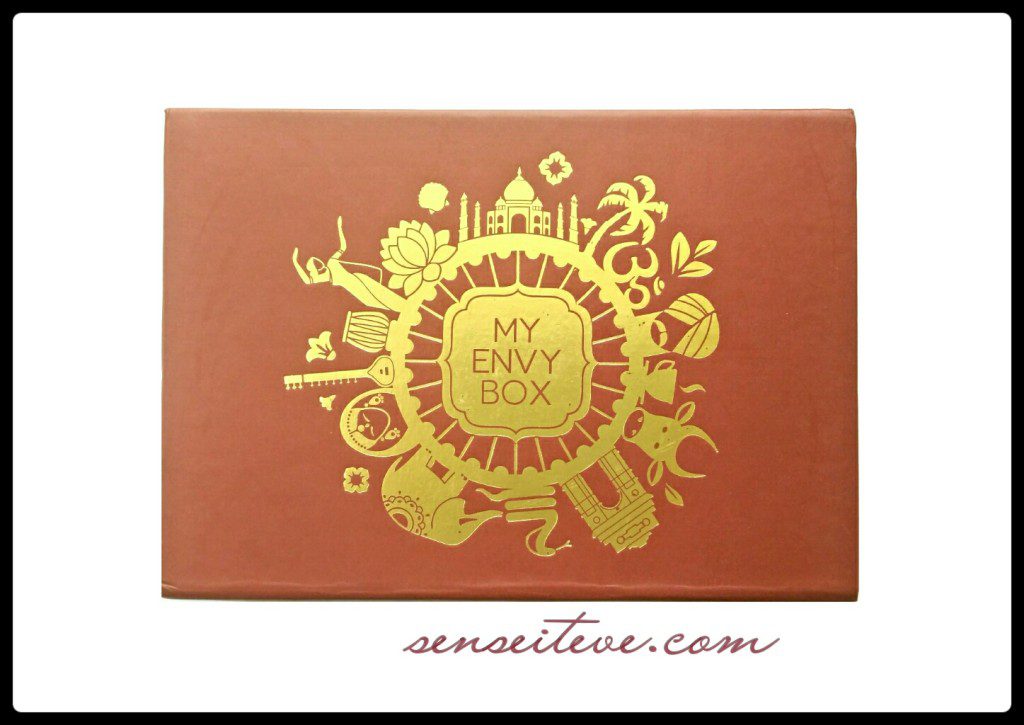 As soon as I opened the box, it looked like this: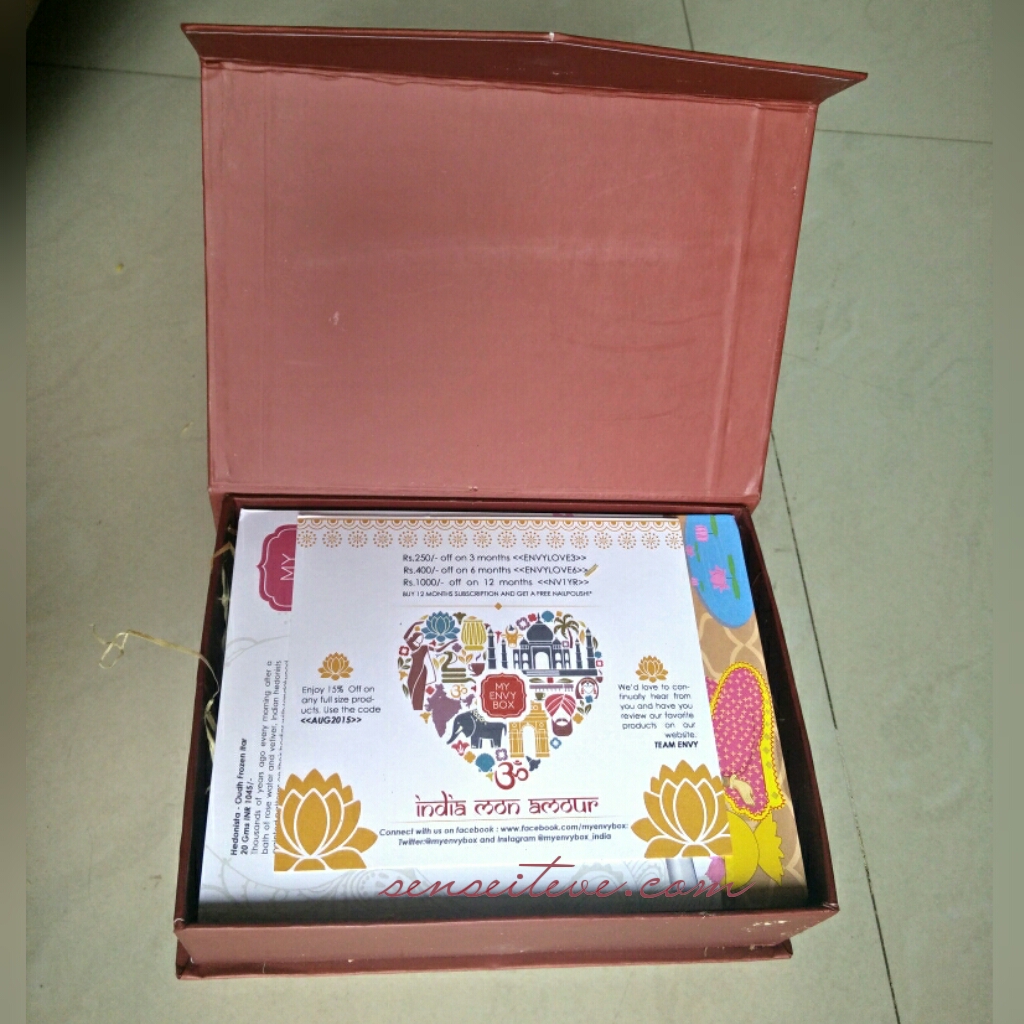 It has 2 cards on the top.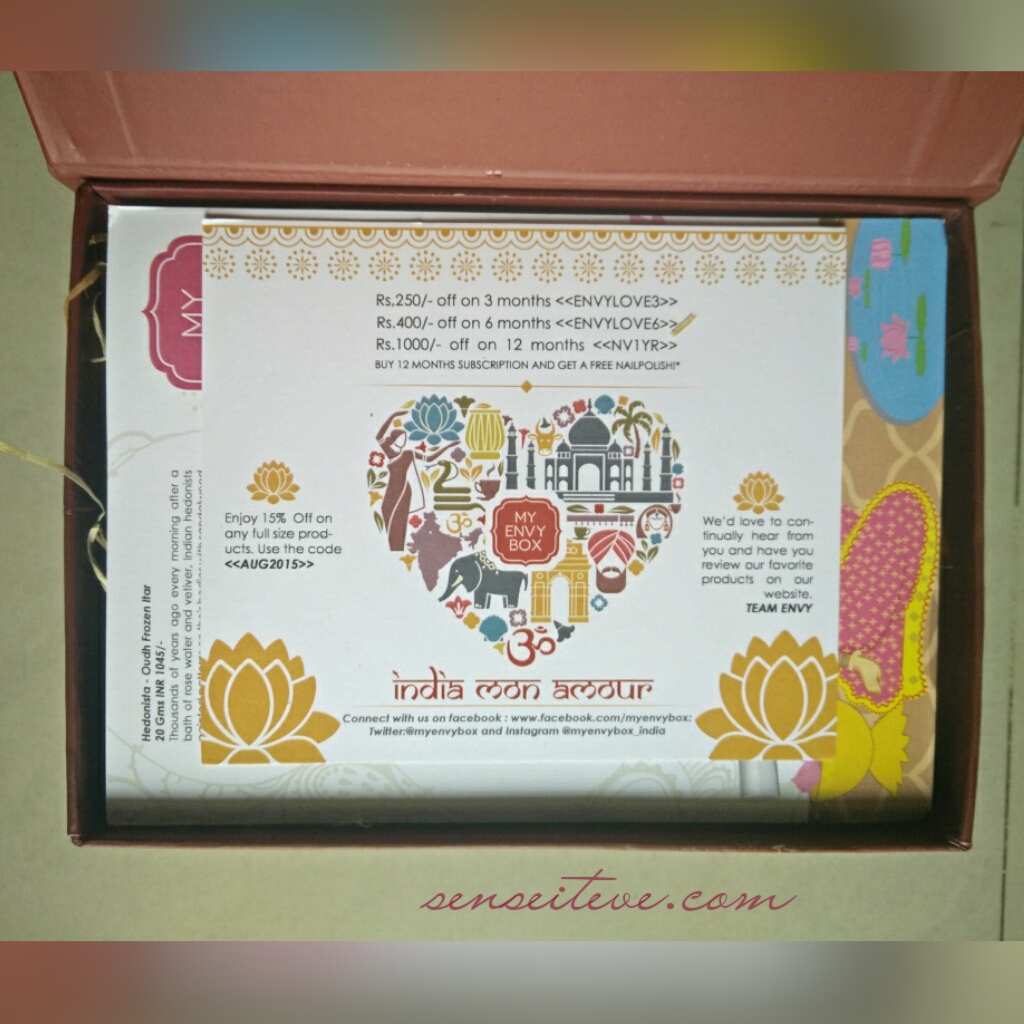 one card has introduction/short descriptions about the products included this month.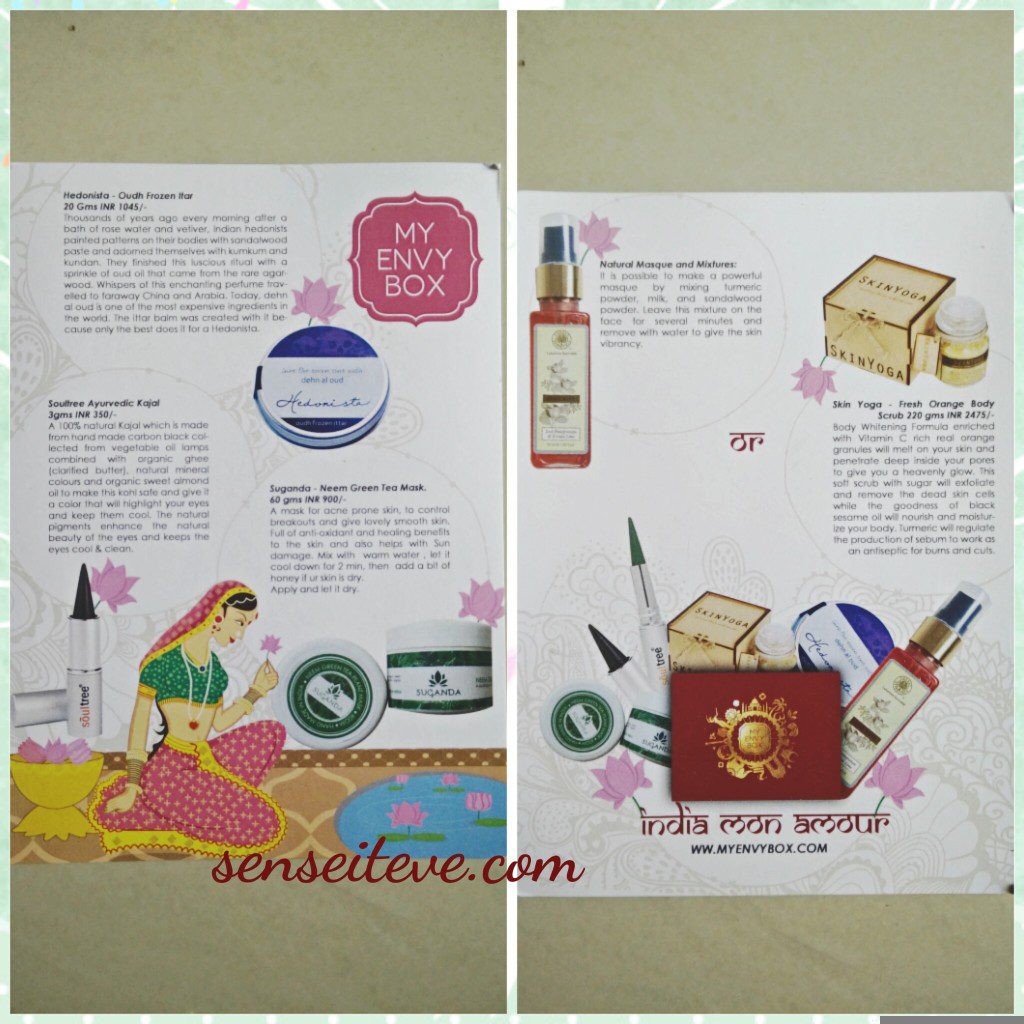 the other card has some awesome ayurvedic tips for skin and hair care.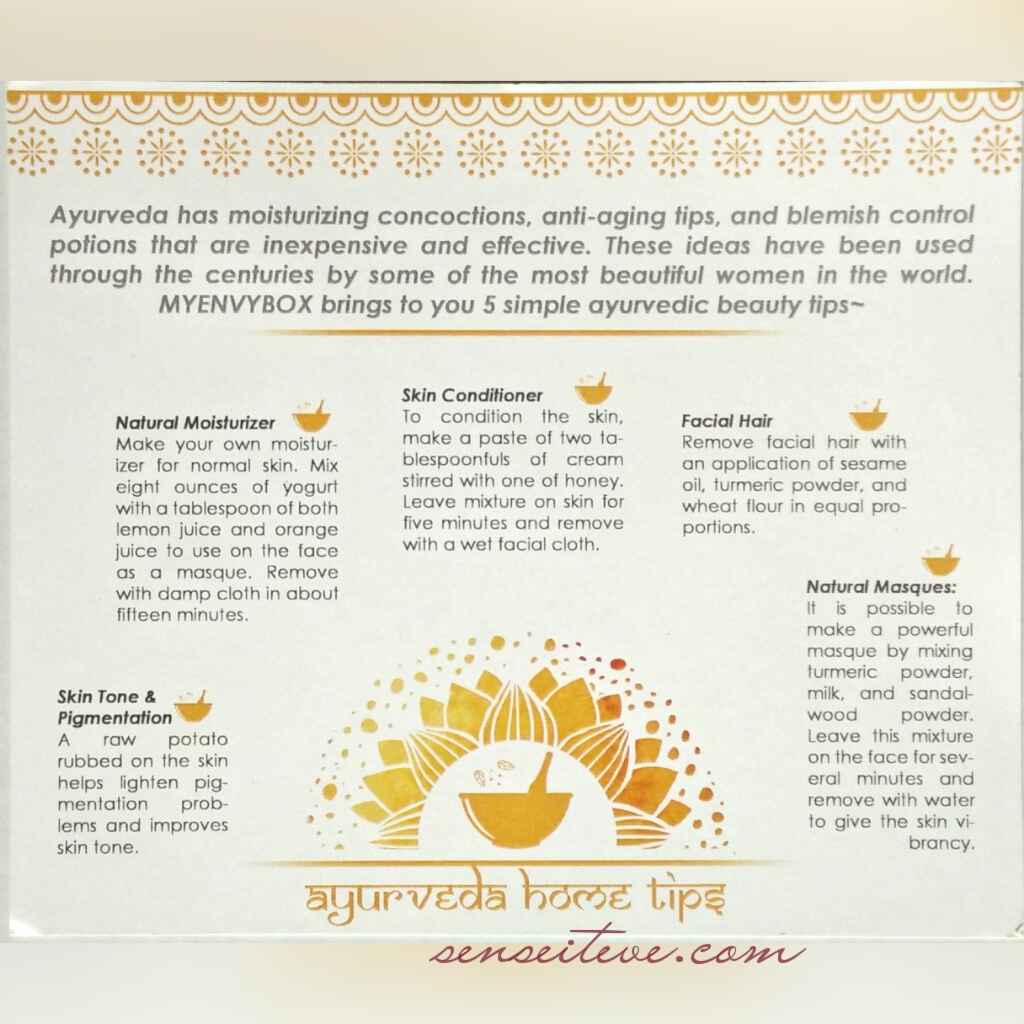 When I removed the cards from the box, here is all that I saw 🙂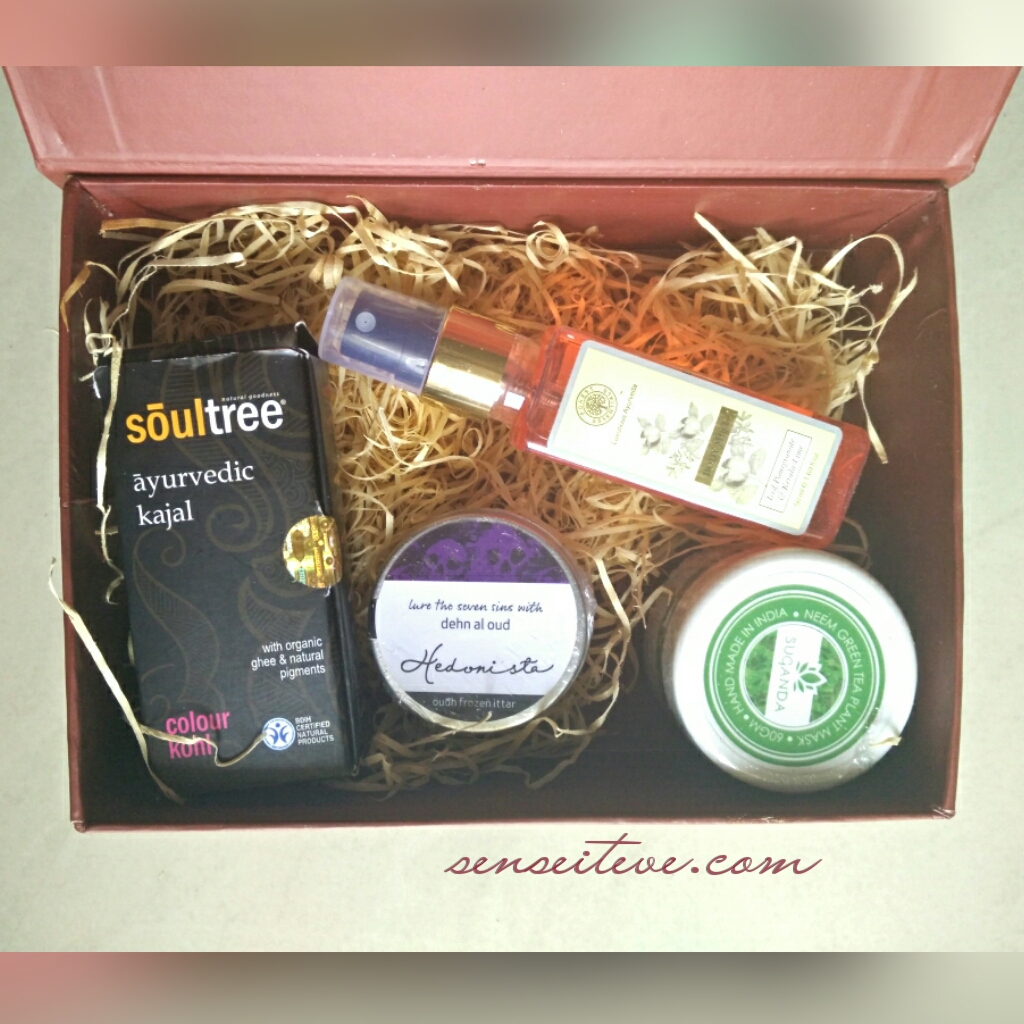 There are 4 goodies included out of which 3 are full size products and 1 lavish sample 🙂
Forrest Essentials Body Mist Iced Pomegranate & Kerala Lime, 50ml Sample(Full size Rs.1475/- for 100ml).
Hedonista Oudh Frozen Ittar, Full size( Full size – INR 

1045

/- for 20g ).
Suganda Neem Green Tea Plant Mask, Full size( Full Size – INR 

900

/- for 60g ).
Soultree Ayurvedic Kajal Shade True Blue, Full Size ( INR 350 for 3 g).
Forrest Essentials Body Mist Iced Pomegranate & Kerala Lime: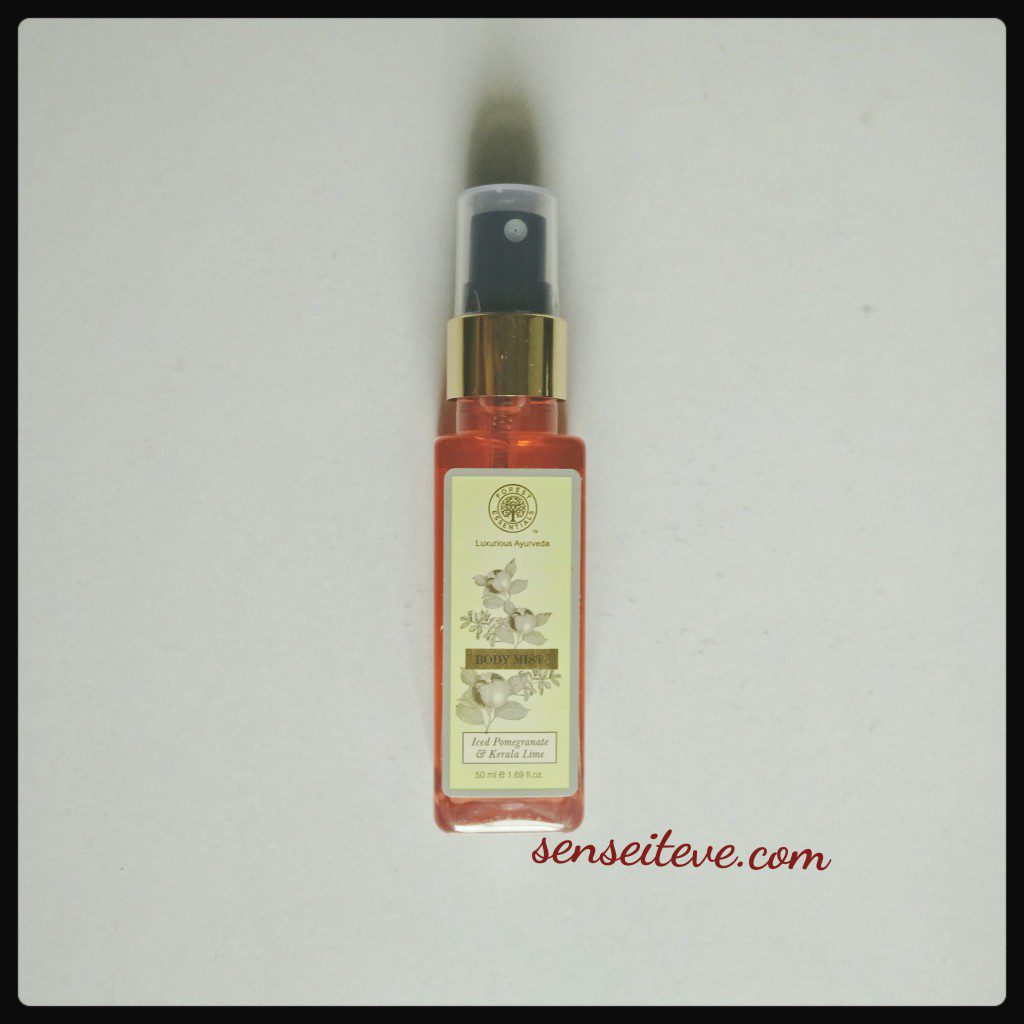 I have used rose water face mist and nagkesar ubtan by FE and I loved it, so when I received 50ml deluxe sized sample, I was more than happy. It has Iced Pomegranate and Kerala Lime highlighted note but I could get a hint of jasmine as well. The mix of sweet and lime notes makes the fragrance different and scintillating. I love this fragrance and it stays on my body for a long time and makes me feel fresh, so I might purchase a full sized product soon 🙂
Hedonista Oudh Frozen Ittar: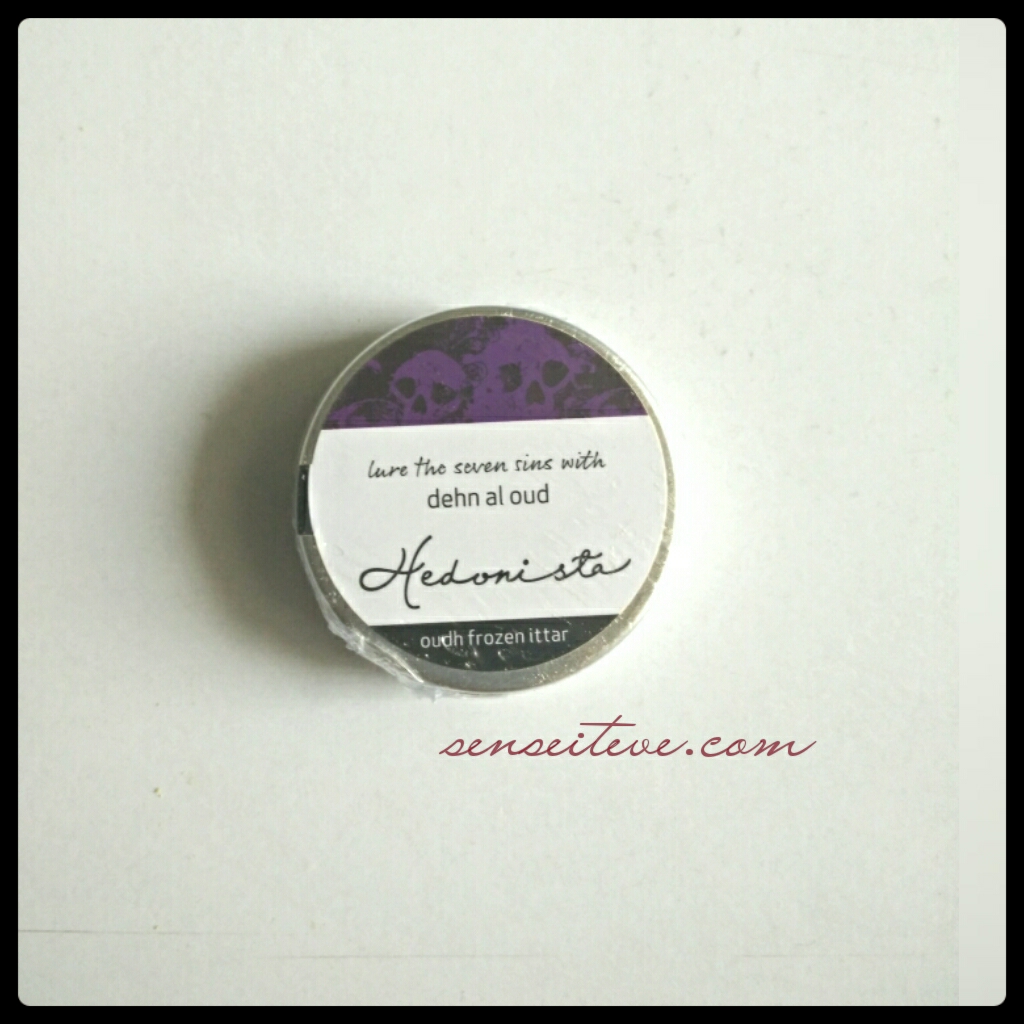 I was excited to give it a try when I saw it as this is the first time I was trying frozen ittar. When I opened the jar and saw vaseline like product inside and a strong whiff reached my nose, I was a bit turned off 🙁 But still I gave this one a try and when rubbed on skin, it reacts with body heat and then the weird smell turn into good scent 🙂 So I am not really a fan of this but It is good that I got to try something like this. Not a repurchase for me.
Suganda Neem Green Tea Plant Mask: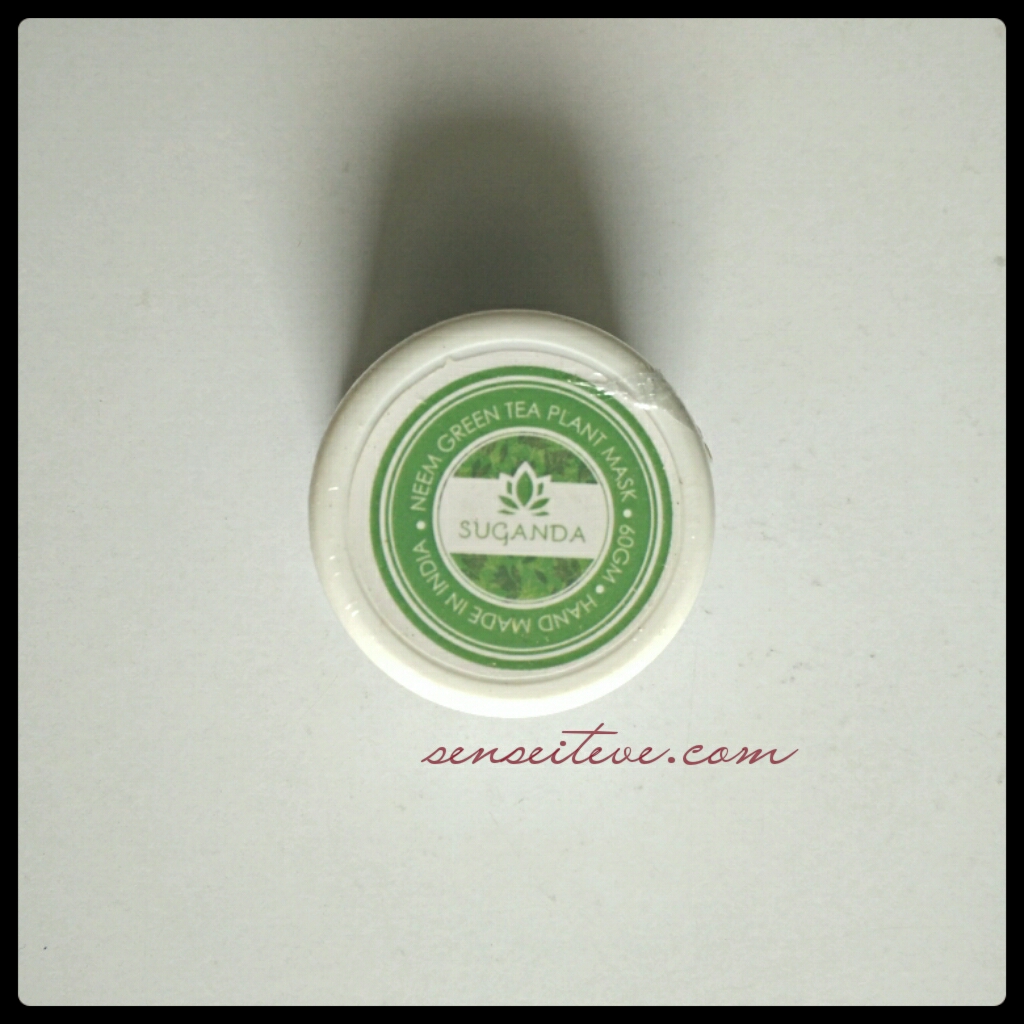 It claims to cure breakouts, minimize sun damage and have healing benefits to make skin better and given my skin's repectively bad condition, I need to use this one 🙂 Will share feedback soon.
Soultree Ayurvedic Kajal Shade True Blue: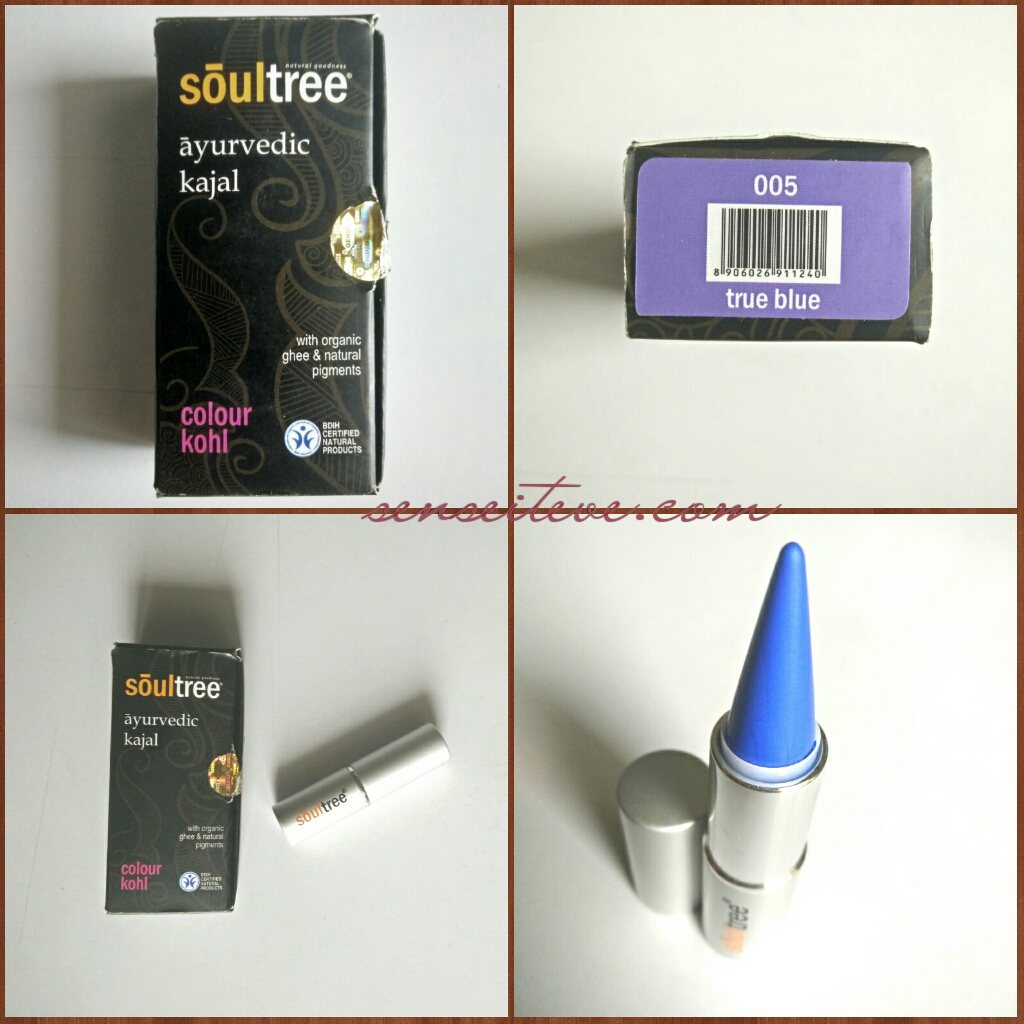 I got soultree kajal grey in my march fabbag few months back and it disappointed me a lot, so I definitely was not happy to see it in my envy box again 🙁 Only positive I though that I got a different color this time. I will do detailed review on both the shades soon.
I have mixed feelings about this month's my envy box. Out of 4 products 2 hits (Forrest essentials body mist and Suganda Face mask) and 2 misses(Hedonista frozen ittar & soultree kajal) for me. What you got in your envy box? hare your thoughts below in comment section.
Till next time…take care…xoxo.