Happy Monday Everyone,
I hope you had a great weekend and gearing up for awesome week ahead. I'm happy on this Monday particular because of 2 reasons, one Mr Husband is back home today from his office trip and two there are only 4 working days this week…yohooooo 😀 Okay so today I'm here with review of SoSilk with Soya Milk Protein Shampoo. I have normal hair with normal scalp. Read on further top know my thoughts about SoSilk with soya Milk Protein Shampoo.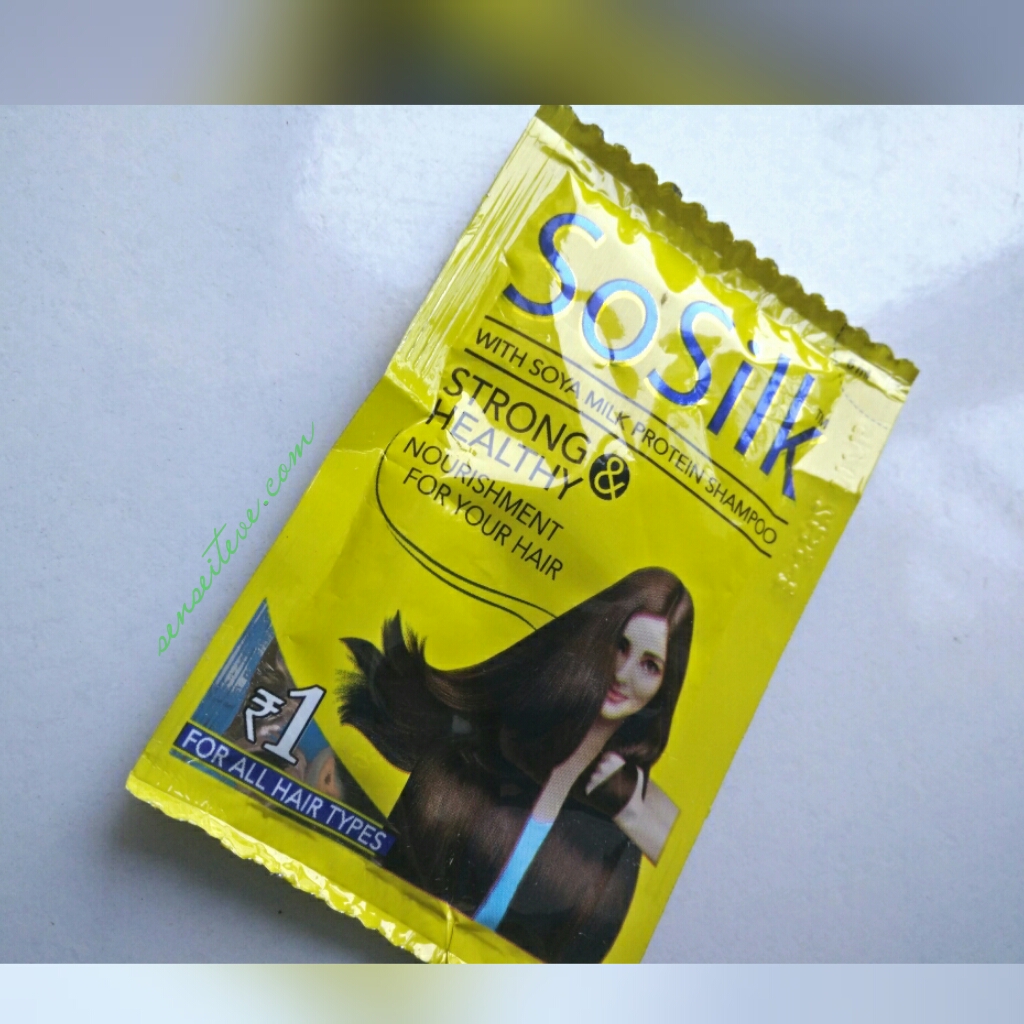 Product Description:
SoSilk Shampoo is a cream shampoo withSoya Milk Protein. Designed for allhair types, SoSilk Shampoo is special in many ways, mainly owing to its soya milk protein formula. Proteins are very much a part of hair, they are much needed nutrients for good health, particularly for the hair. What can be a better shampoo than SoSilk which is fully loaded with caring effects of soya milk protein? SoSilk shampoo nourishes your hair and makes them strong & healthy. Recommended for its beneficial effect on weak and brittle hair, soya milk protein not only improves tensile strength of hair, but also removes impurities off the hair. Soya milk protein is a rich source of amino acids, antioxidants and omega-3-fatty acids. This cocktail of known hair nutrients, in SoSilk, leaves your hair strong enough to defend themselves from free radicals and sun rays. If you are also looking for a shampoo for smooth, soft, shiny & healthy looking locks; just go for SoSilk. Make it your first choice for getting strong, lustrous & healthier hair, because soya milk protein makes this shampoo a unique product in its genre.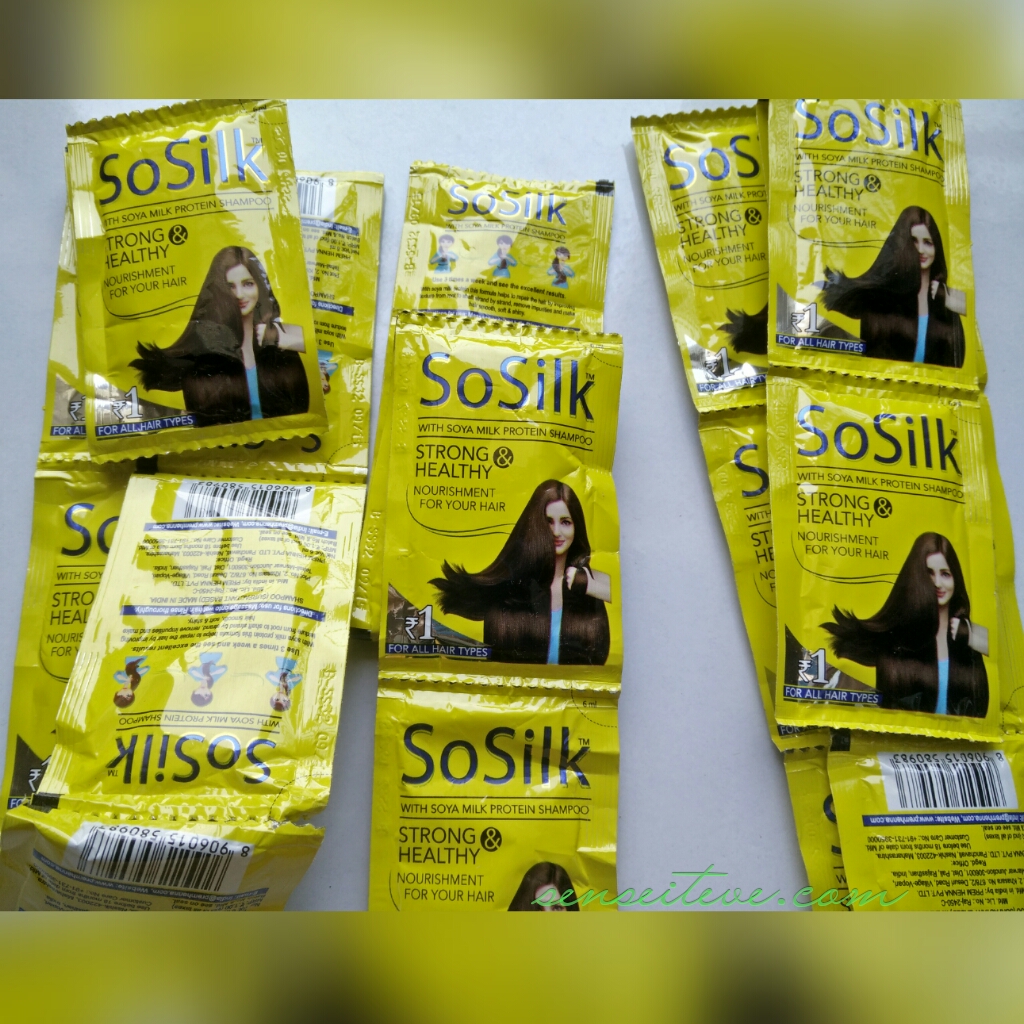 Price & Quantity:
1/- INR for 6ml Sachet.
Ingredients:
Not mentioned anywhere.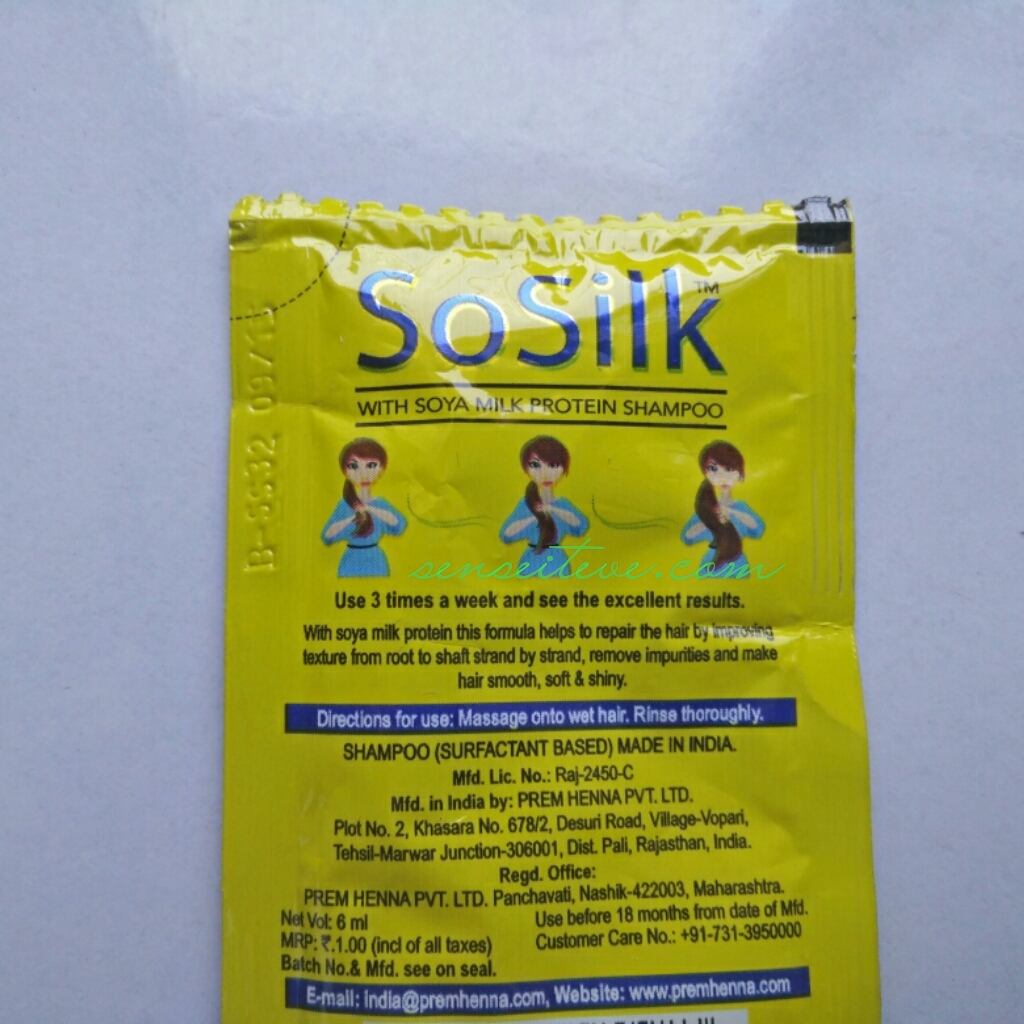 My Experience with So Silk with Soya Milk Protein Shampoo:
SoSilk with Soya Milk Protein Shampoo is available only in sachets which makes it travel friendly but for regular use I prefer using bottle over sachets.Sachets are beautiful bright yellow colored and when i first saw these I was reminded of Sunsilk Shampoo as the packaging is quite similar 😀 Description. price and instructions to use is mentioned on the sachets.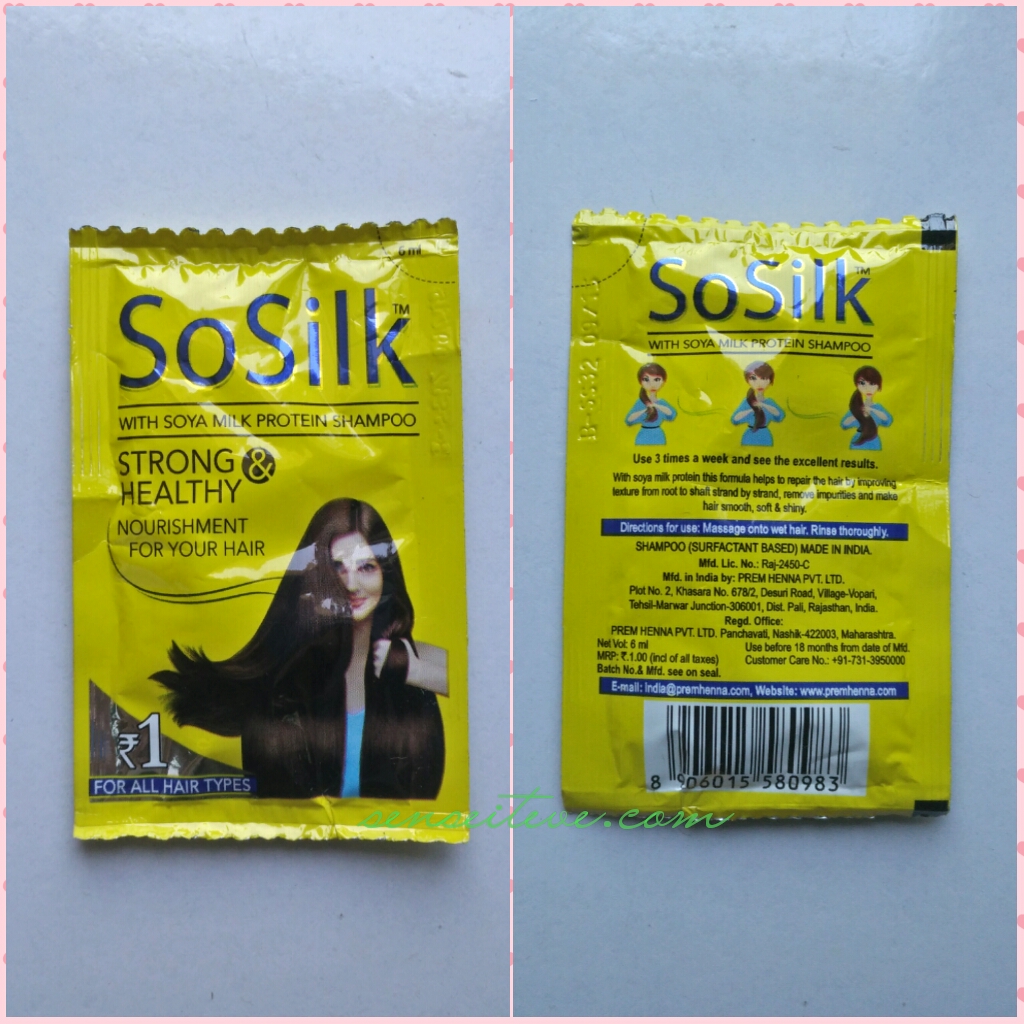 The shampoo is pearly white with medium consistency and it lathers pretty well that I need 2 sachets for my waist length hair and 3 sachets when I wash oiled hair(I literally soak my hair with oil :P) It has mild fragrance which is not bothersome and lingers for 1 day.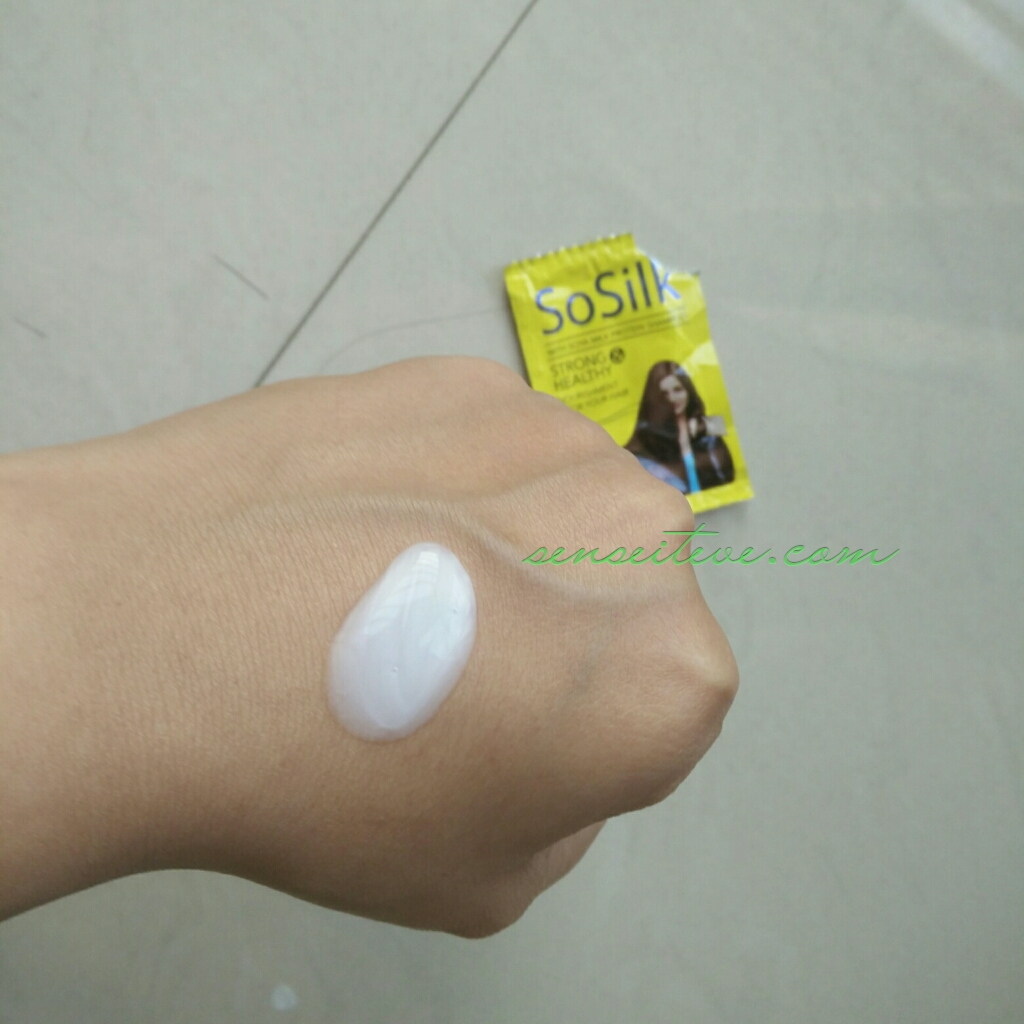 SoSilk with Soya Milk Protein Shampoo cleanses my hair and scalp easily and does not make hair rough and you can feel the moisturizing effect while rising it. It did not make my normal hair & scalp feel dry after wash with/without conditioner but I feel people with dry hair can not skip conditioner with this. My hair & scalp started to getting oily on 3rd day when i used this with conditioner(after washing oiled hair) which was a shocker as my hair never get oily no matter how dirty they are so I would suggest people with oily hair/scalp must skip conditioner with this.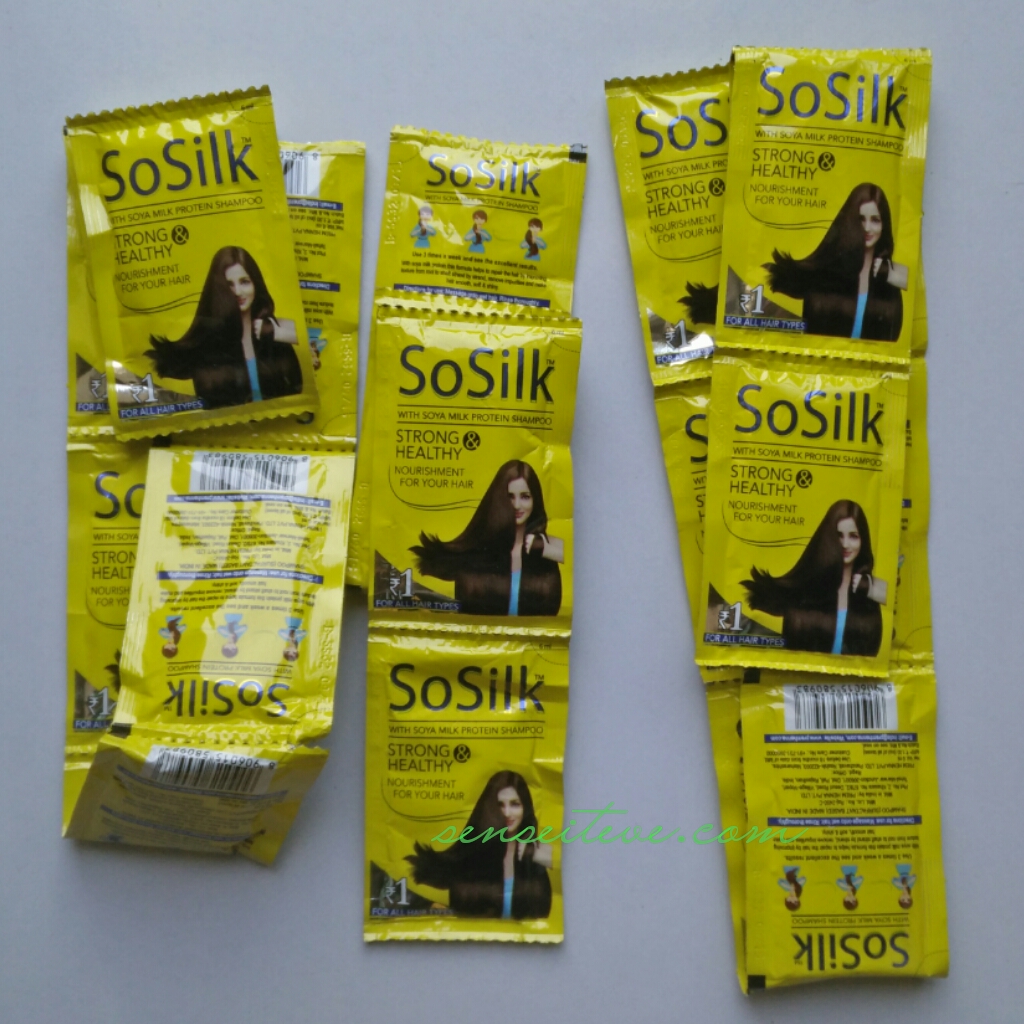 Overall it is good shampoo for everyday use or when you do not have time to oil your hair.
What I like:
Lathers well.
Cleanses well.
Doesn't make my normal hair/scalp dry.
Affordable.
Travel friendly Sachets.
Good for everyday use even without oiling hair.
What I don't like:
No bottle packaging available.
Not easily available.
Might be drying for dry hair/scalp(Oiling hair and conditioner is must).
Might be oily for oily scalp/hair if followed with conditioner.
No Ingredient List. Surfactant based.
Final Verdict: 3.5/5
Recommended: For normal and oily hair people SoSilk with Soya Milk Protein Shampoo serves as good everyday shampoo but I won't recommend it to people with dry hair.
Have you used SoSilk with Soya Milk Protein Shampoo? Share your thoughts about it in comment section below.
Till next time…take care…xoxo.
P.S. PR Sample but honest review as always.