Heylo Everyone,
Merry Christmas!!! How was this long weekend for you? I'm still not out of long weekend fun mode and I literally had to drag myself to work 😀 I had a lot of fun and will share the deets soon. Anyhow moving on to today's post, December My Envy box curated a special box with the Christmas theme this month and the box itself has Christmas-ey feel to it. The box is beautiful red colored with "MY Envy Box" printed in golden and has Christmas-ey print all over it…in all a total drool-worthy box and i have already decided what I'm gonna do with it 😀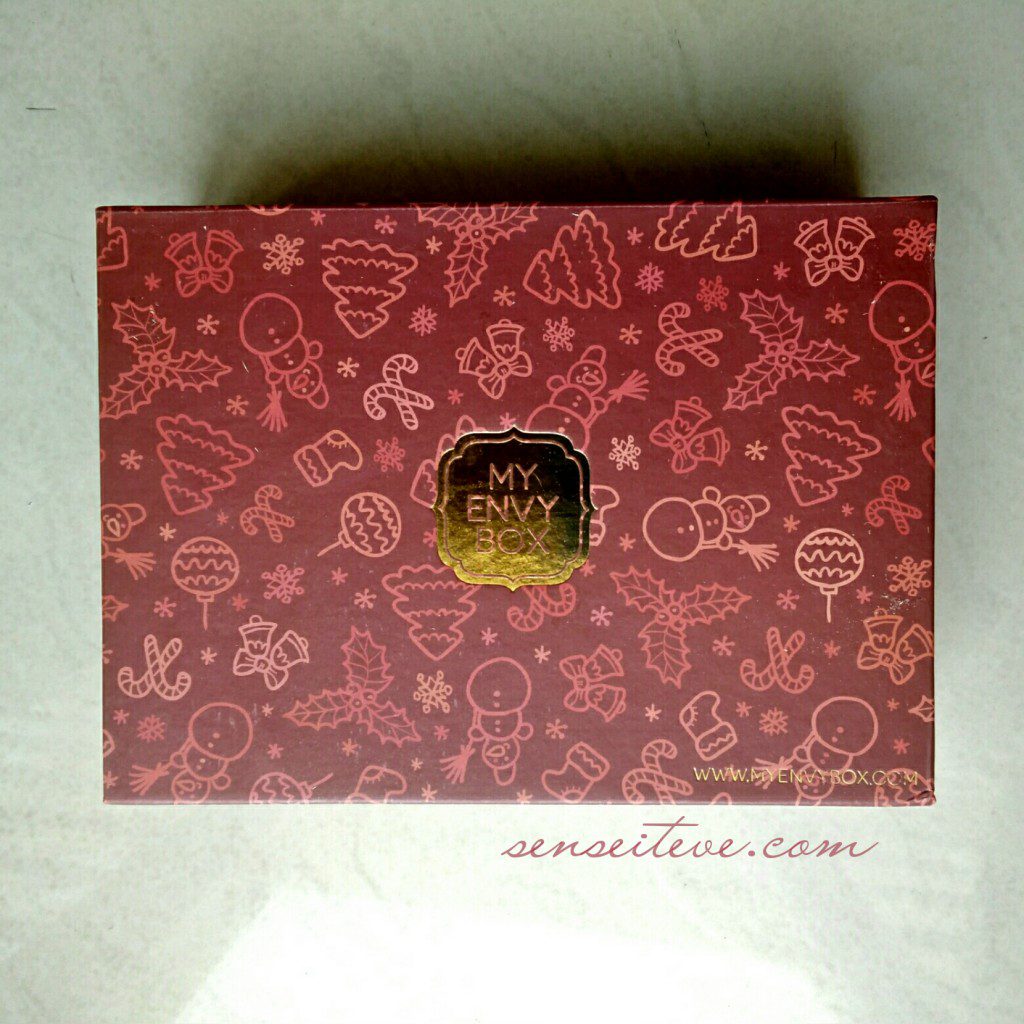 Here is first look of My Envy Box December 2015: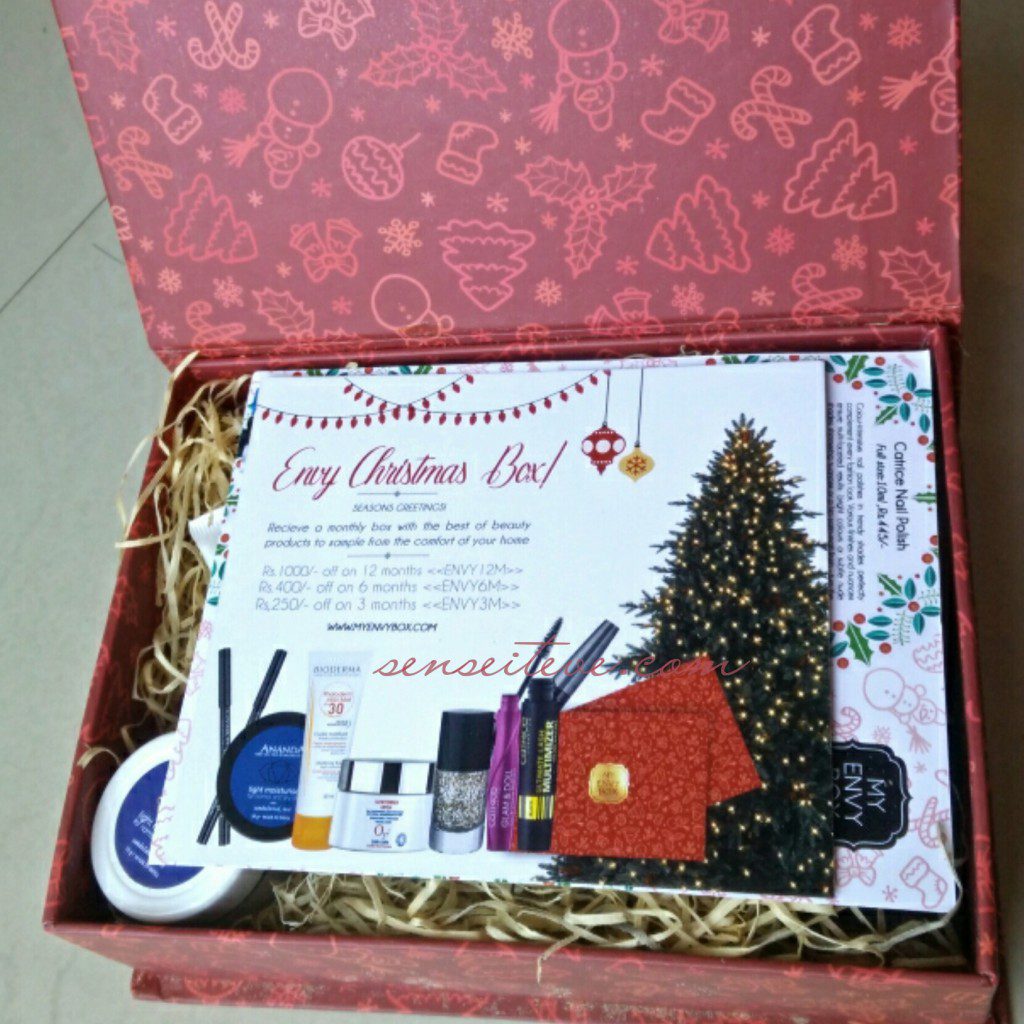 There is a card included in box which details of my envy box subscription offers.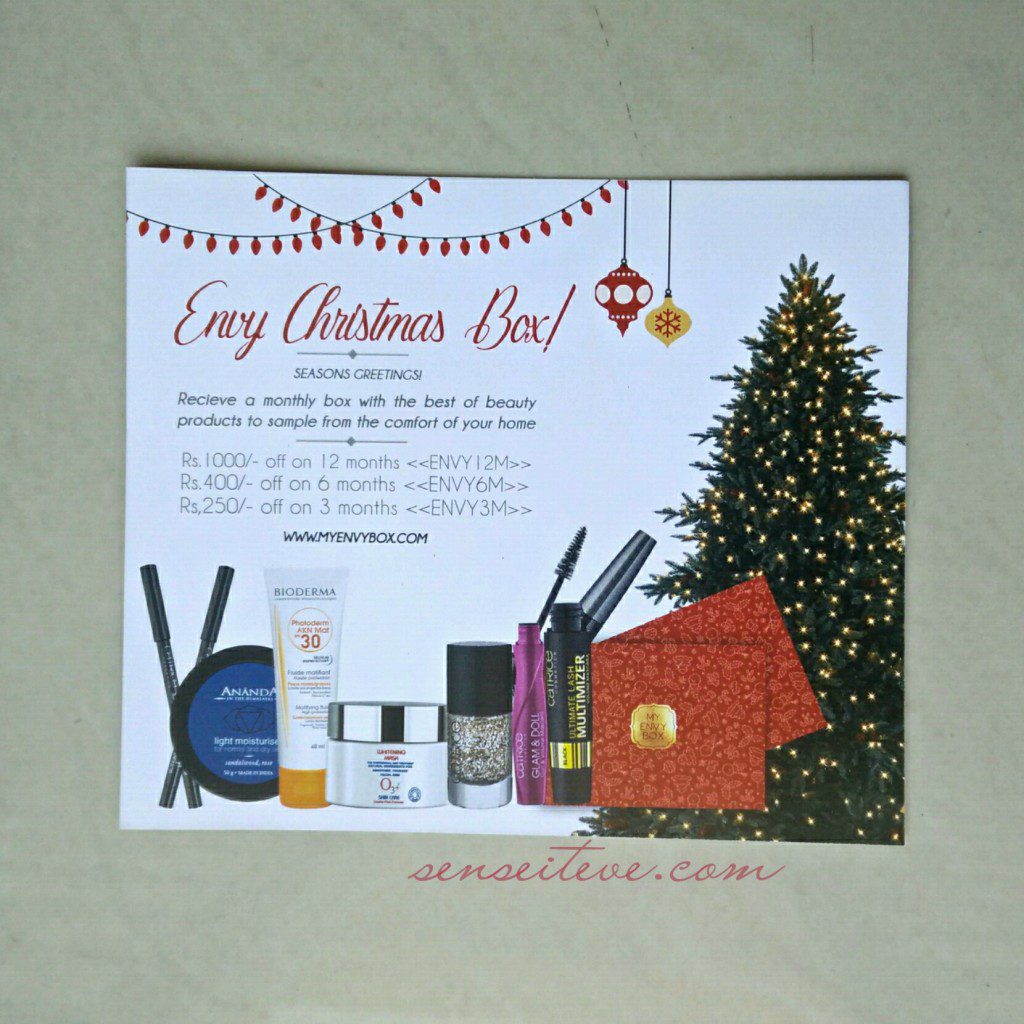 There is another card having product description of all possible included products in different My Envy Boxes for December 2015: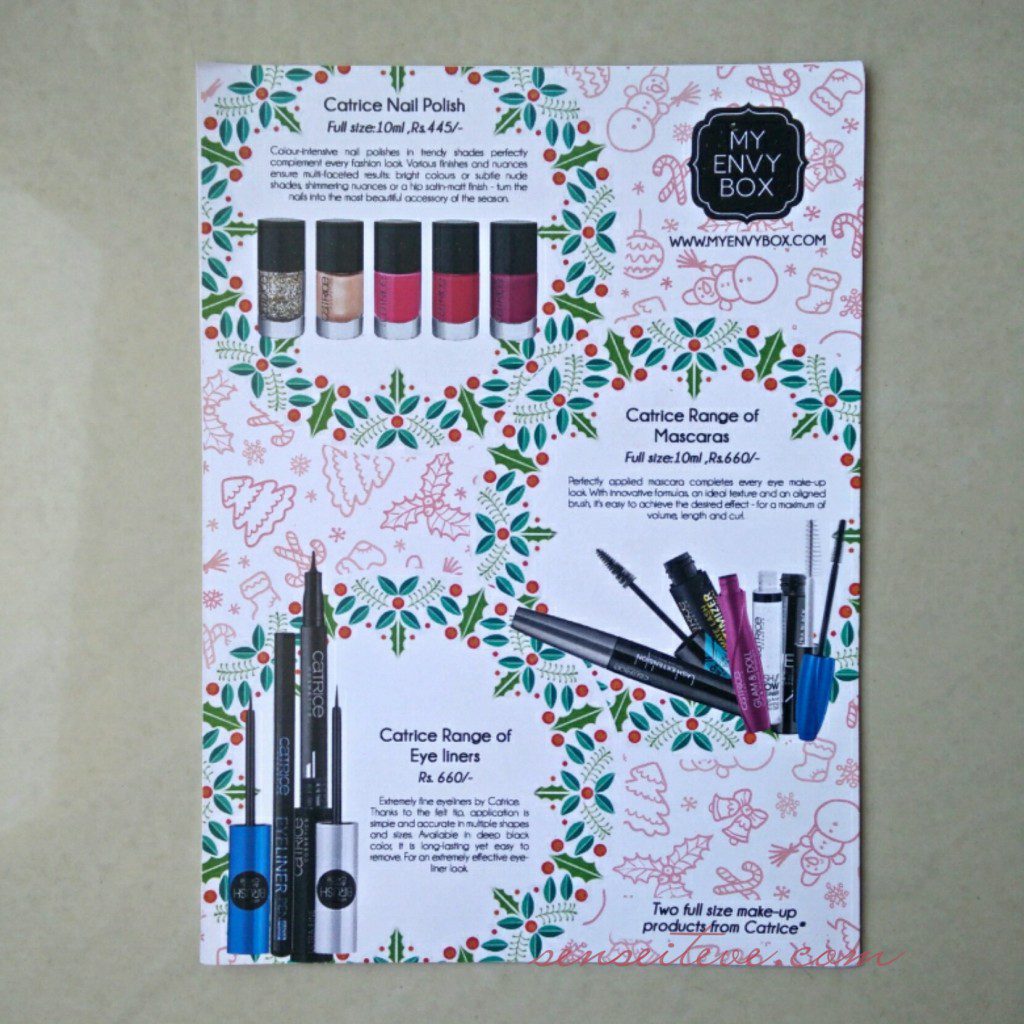 It says two full-sized Catrice products are included in this month's box.
Here is a list of products I got in My Envy Box:
Catrice Ultra Fine Ink Liner- Full size:6ml, Rs. 660/-.
Catrice Nail Polish- Full size: 10ml, Rs. 445/-.
Bioderma Photoderm AKN MAT SPF30 Fluid- Full size: 40ml, Rs. 1400/-.
Ananda Facial Moisturiser for Normal to dry skin- Full Size: 50gm, Rs. 1350/-.
O3+ Whitening Mask – Full size: 50gm, Rs. 775/-.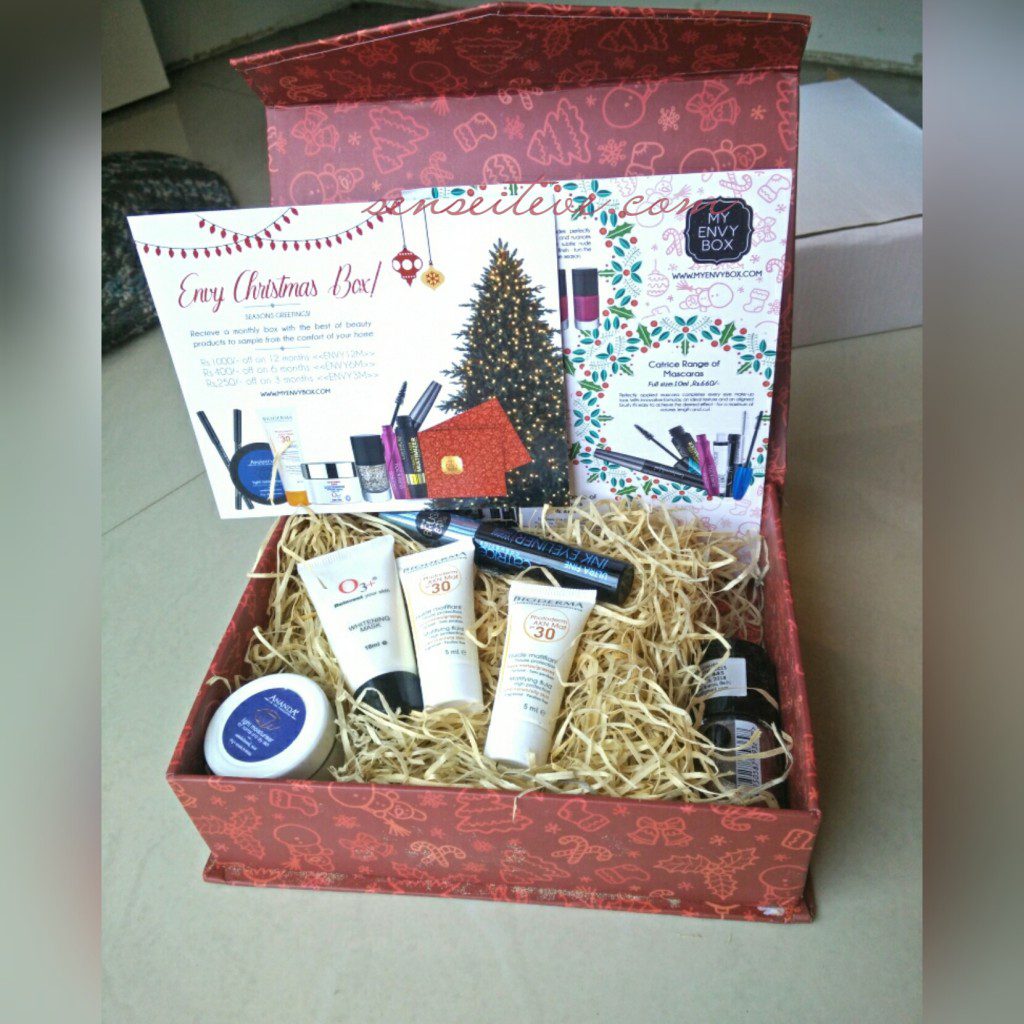 Lets have a detailed look at products in My Envy Box December 2015.
1. Catrice Ultra Fine Ink Liner(Full Sized):
I always feel very happy to receive any kind of makeup products in my subscription boxes and when it is eyeliner/kajal, I feel super happy 😛 I was happy to see full-sized black liquid eyeliner by Catrice in My Envy Box December 2015 but only thing which bothered me a little was that eyeliner had foil sticker which was almost coming out(you can see it in picture also) and it gave me a feeling somehow that it is re-labled and now I'll try to verify its expiry date online. First look of this eyeliner was good, I'll review it soon.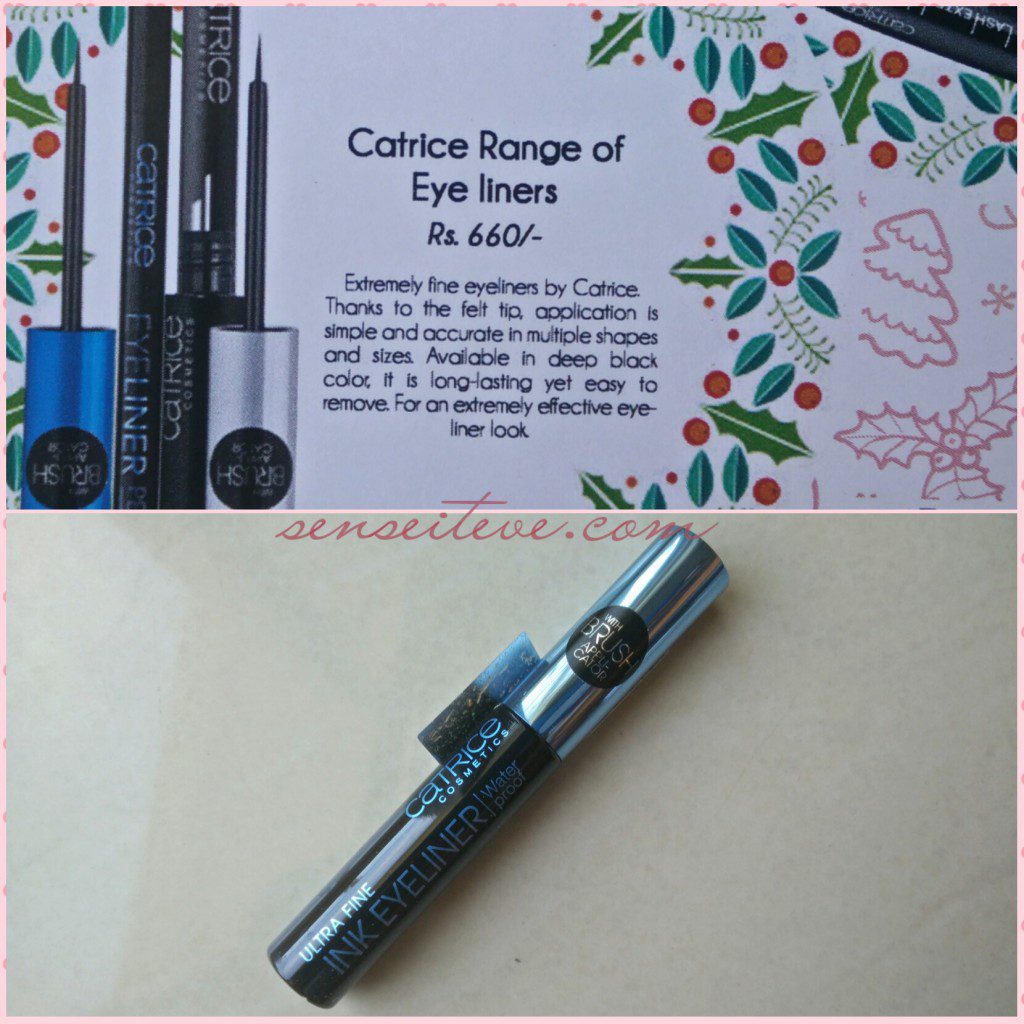 2. Catrice Nail Polish(Full size):
Another Full-sized product and thankfully it was not re-labeled like eyeliner but I'll still verify. I got a beautiful metallic champagne colored nailpaint shade 62 Must-have STEELetto which is perfect for holiday season 🙂 Excited to try it out, will share nail swatches soon.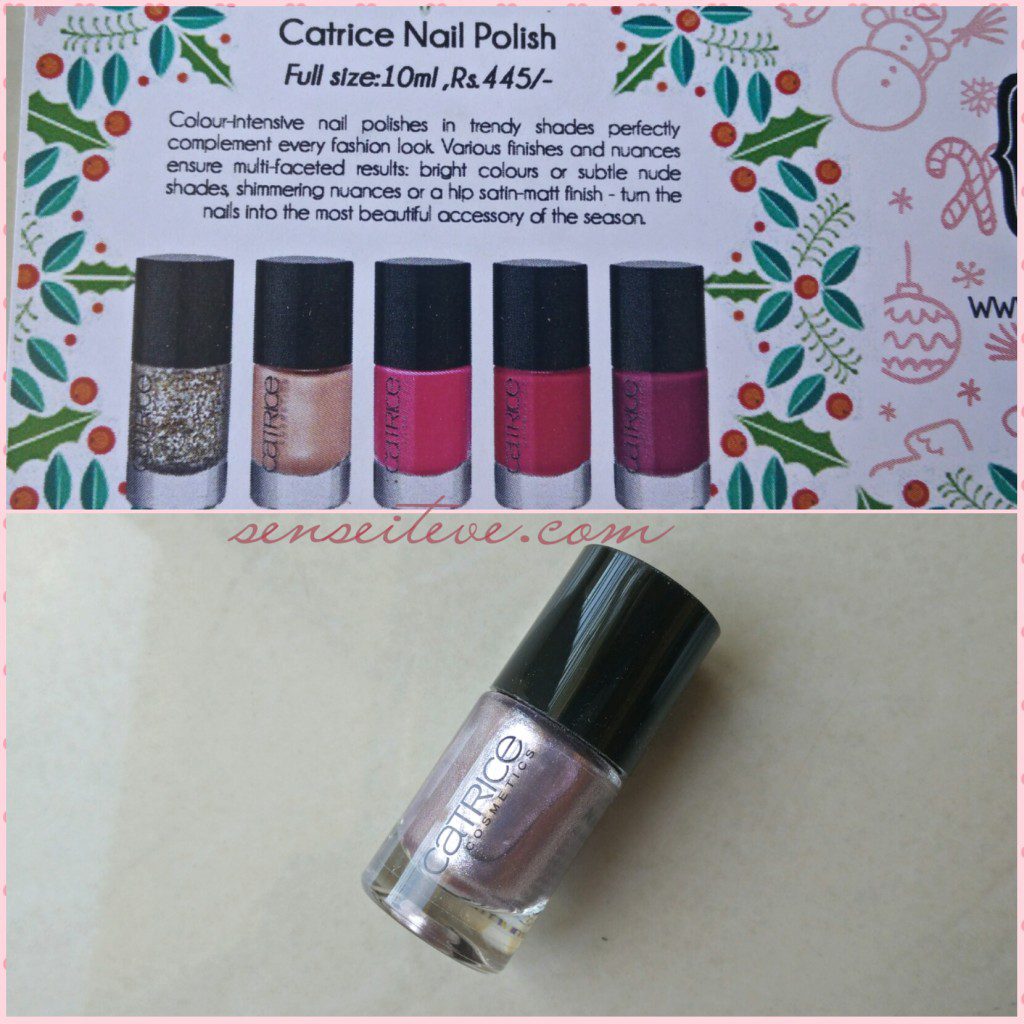 3. Bioderma Photoderm AKN MAT SPF30 Fluid(2 samples of 5ml each):
I'm happy to see 2 samples of 5ml by Bioderma as one sample of 5ml is not enough to judge any product properly especially when you have sensitive skin. SPF 30 sounds perfect for winters 🙂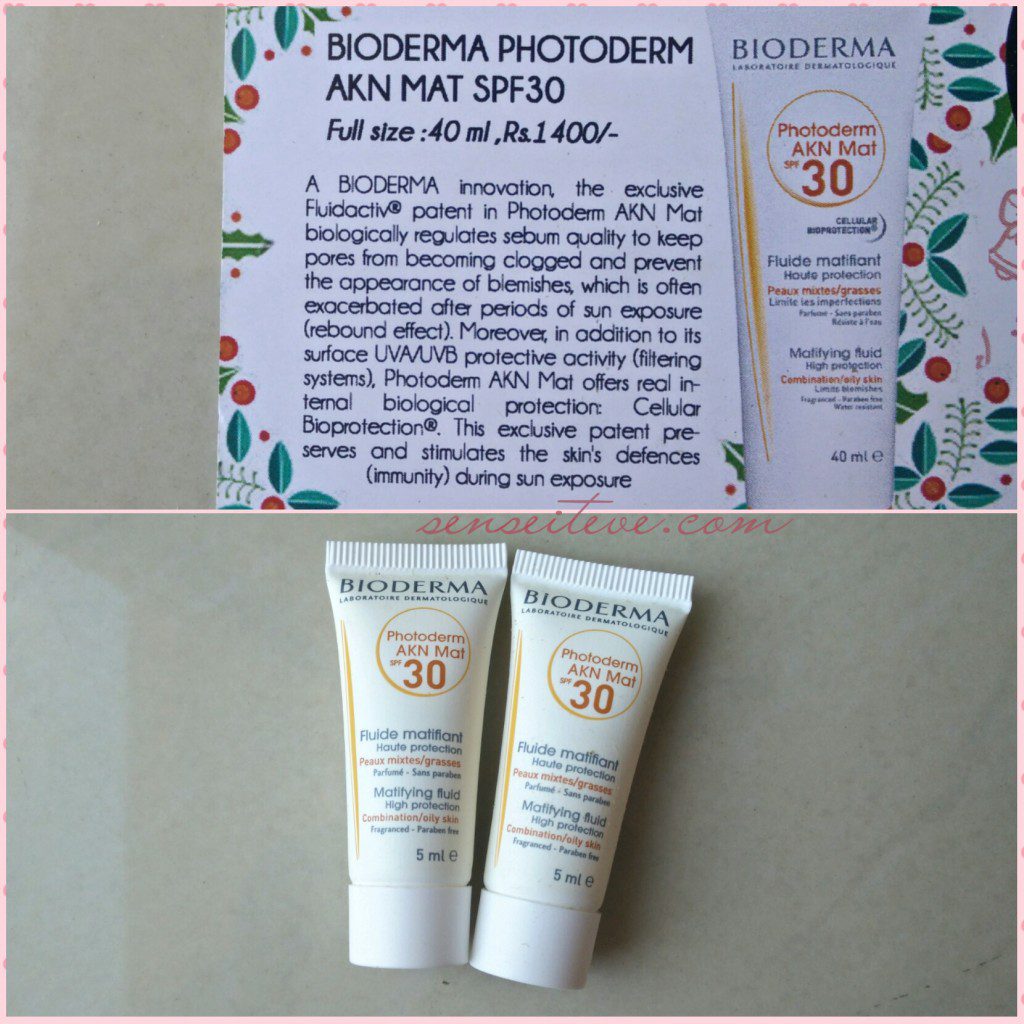 4. Ananda Facial Moisturiser for Normal to dry skin(Sample of 10gm):
I have combination skin which is slightly dry in winters so this cream sounds perfect option. Though I have used Ananda Moisturiser for oily and combination skin and did not like it but hoping that this one works better 🙂 10gm sample is good enough for 8-10 days.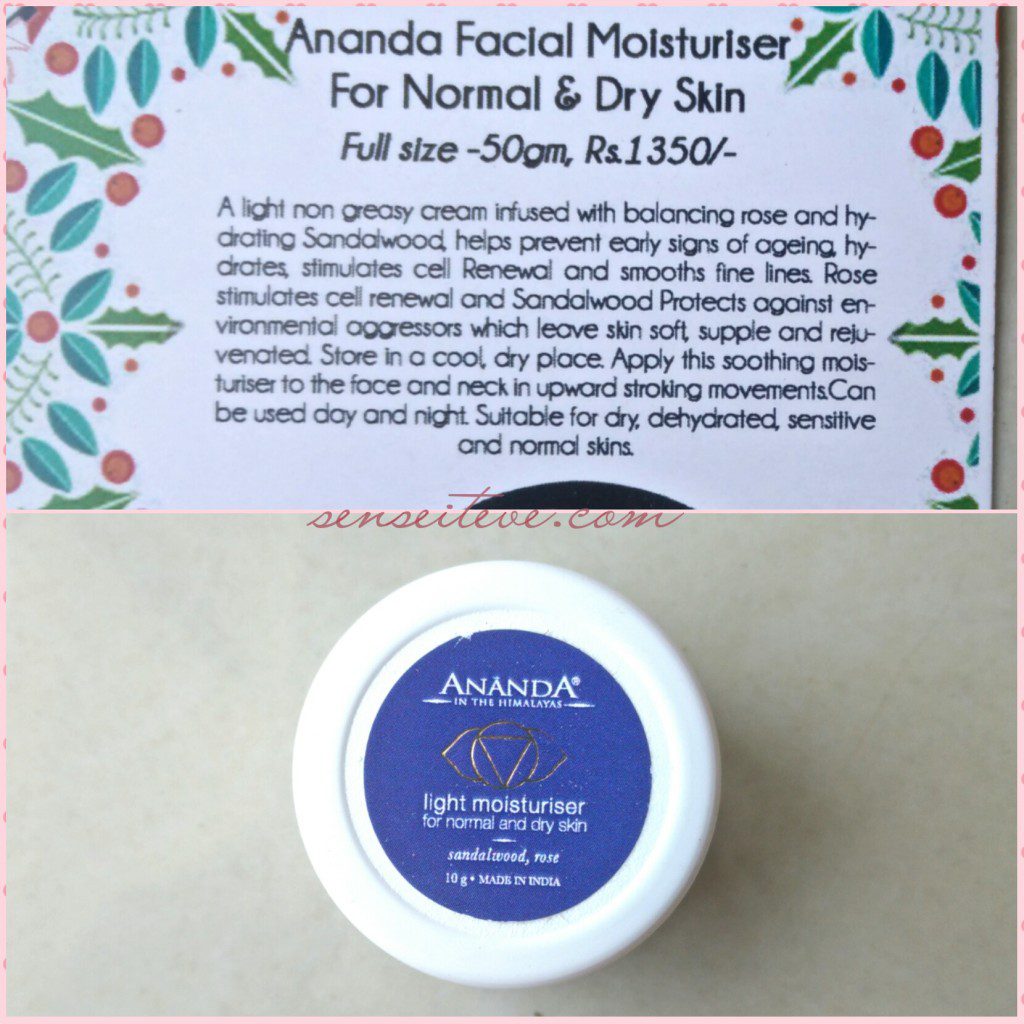 5. O3+ Whitening Mask(Sample of 10ml):
I have used O3+ detan mask before and liked it as it is one of very few detan products which did not irritate my skin so I'm hoping that this whitening mask will help me lighten my recent beach tan 🙂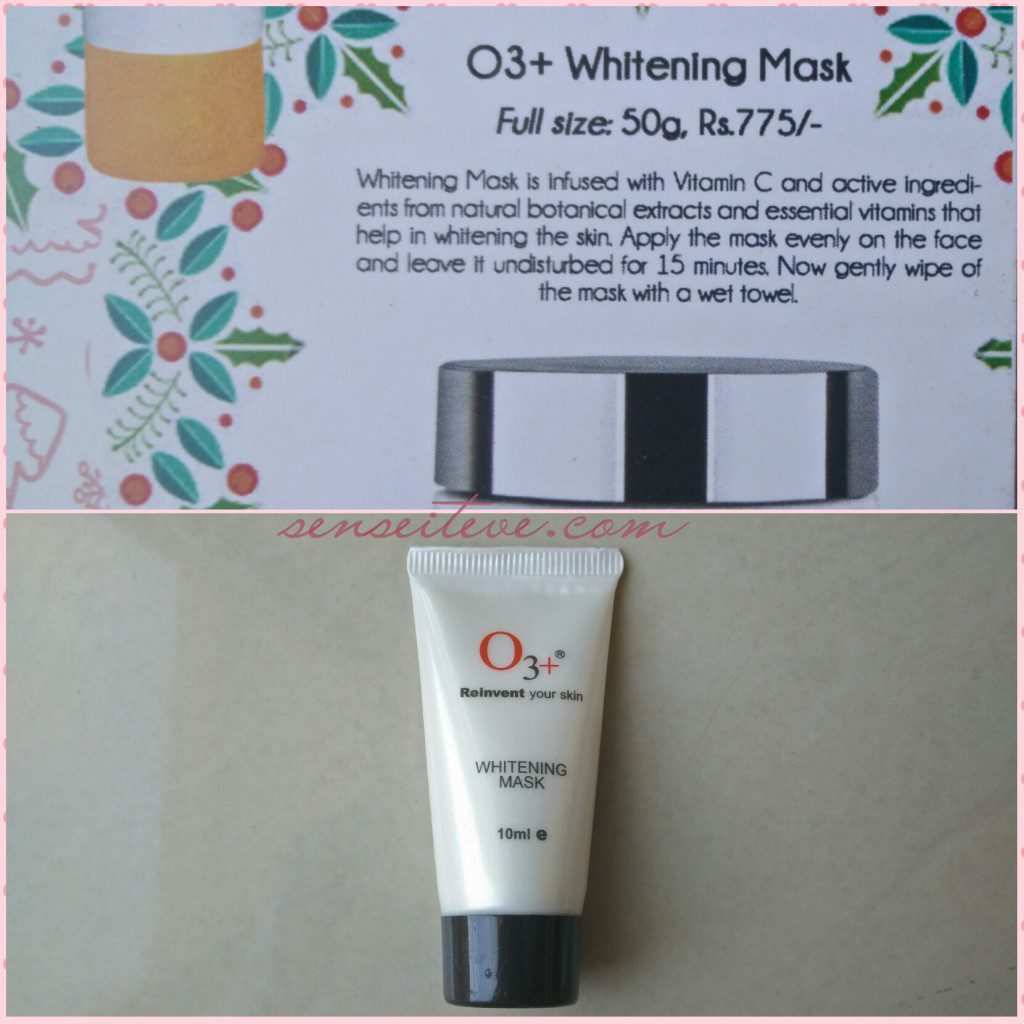 Overall I got 2 full sized makeup products and 3 skincare samples. This month's box had better products than November box which I did not subscribed for as I was travelling. Overall this month's box was average and I am a bit skeptical about eyeliner as it was re-labeled which i did not expect from a brand like My Envy Box.
Have you subscribed for My Envy Box December 2015 edition? What did you get in your Box this month? Drop your comments in comment section below 🙂
Till next time…take care…xoxo 🙂