Heylo Everyone, Whenever big fat Indian weddings are taken into consideration, a lavish Punjabi wedding always tops the chartlist with its extravagant and statement elements. No other marriage can match the level of fun, frolic, laughter, exuberance and grand approach that a Punjabi wedding is ought to have in it. Today's post is about 5 Major Essentials for a Punjabi Bride Trousseau.
Like the special wedding culture of Punjabis, the trousseau of a Punjabi bride too turns out to be very different from other brides. It has its own special requirements, which have been clearly mentioned below and could be easily found at IndiaRush:- 
1. PARANDI:
Wearing long braided hair gives a clear and close insight into the lifestyle of Punjabi girls. And since a very long time these ethnic parandis have been adorning the long braids with their jazzy and colourful appeal. So, all the Punjabi brides in the house do make it a sure point that you have kept one or two parandis with you.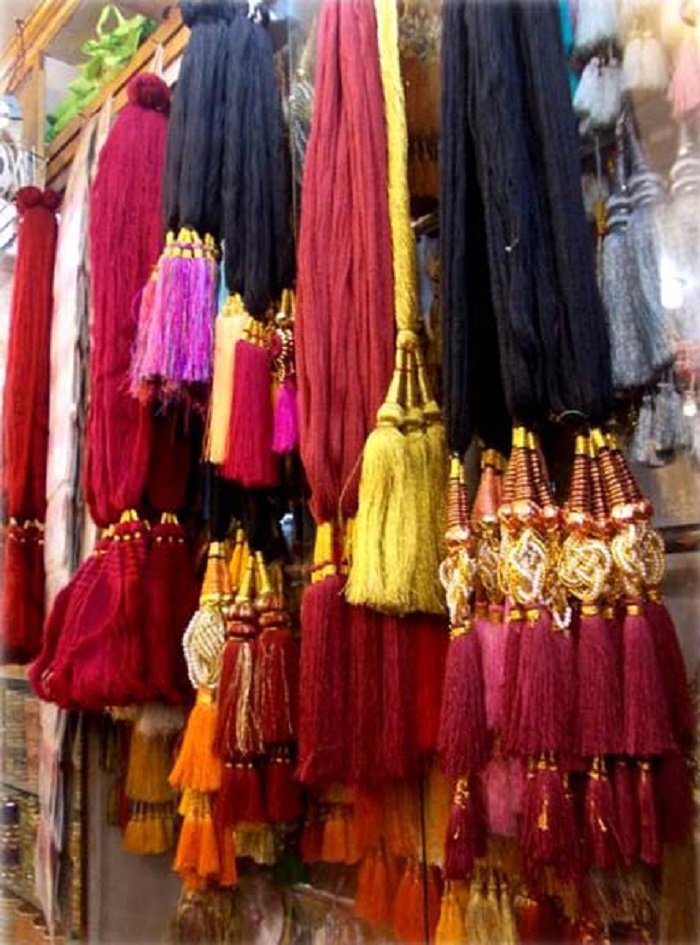 2. PATIALA SUIT:
Patiala salwar suit is something that a Punjabi bride cannot miss to make her trousseau's part at any cost. Few well fitted short suits, patiala salwars with very thick pleates and nice dupattas can give you the best after marriage look.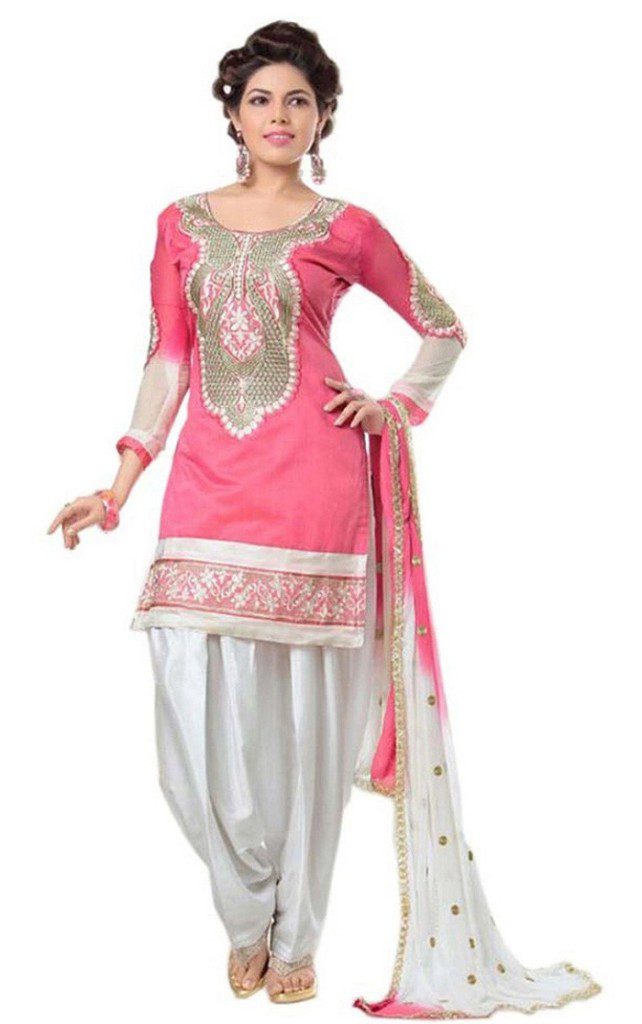 3. PHULKARI DUPATTA:
A full hand-embroidered phulkari dupatta forms an important part of Punjabi tradition and culture. You can go on draping such a dupatta with all your plain salwar suits that you are carrying along and give them a well- balanced look.
4. BIG JHUMKIS:
Being a Punjabi bride, a pair of big statement jhumkis is the most required element of your trousseau. These jhumkis give you the utmost flexibility of pairing them up with any of the ethnic Punjabi suit that you have bought for yourself.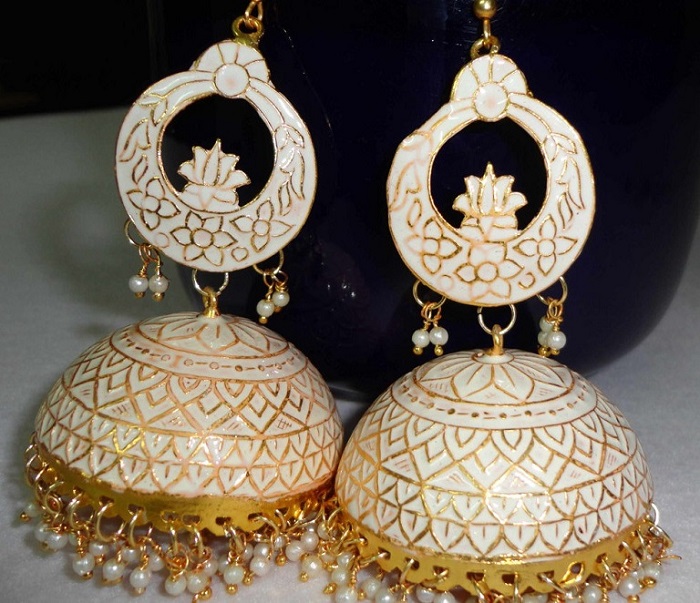 5. MOJARIS:
A pair of traditional mojaris in vibrant and spectacular colours is what can keep the legacy of Punjabi culture alive and going. Mojaris go well with all the ethnic outfits and give you an effortless traditional Punjabi look each time you wear them. These look the very best with Patiala style salwar suits! So do not forget to grab a couple of pair for youself.
If you feel there is any other must have item then do not forget to share your thoughts in comment section below.
Till next time…take care…xoxo.