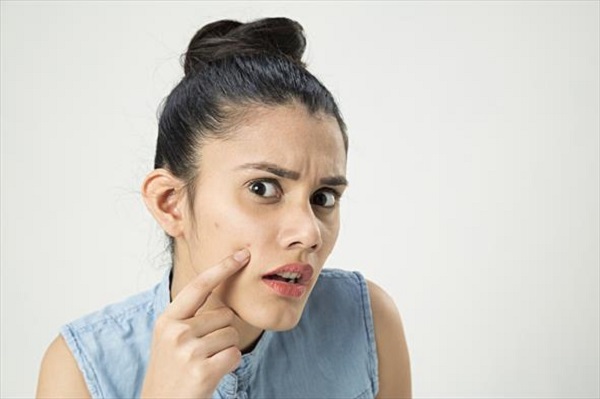 Image Credit: Rewardme
Oily skin can be problematic, as facial pores tend to get clogged or dilate. This not only affects your appearance, but it can also be quite unhealthy, as oily skin and open pores trap dirt and germs. It is therefore very important to treat the open pores that mostly appear near the nose or forehead.
The opening of pores on the face can be attributed to a number of other reasons apart from oily skin, such as stress, hormonal changes, puberty and so on. However certain home remedies can be very effective in treating them.
10 Tips on How to Get Rid of Open Pores
1. Ice Cubes
Massaging the affected area with ice cubes helps facilitate the blood flow and tightens the pores by causing constriction of skin. Try to do this at least twice a day for quick results and to get healthy skin. Doing this also ensures that pimples causes due to open pores are avoided.
Check out 4 home remedies to get rid of pimples here.
2. Apple Cider Vinegar
Apple cider vinegar is known for its ability to tighten pores and skin tissues. Prepare a solution with equal quantities of the vinegar and water. Apply it on the pores with a cotton swab and rinse it off after a few minutes.
3. Almonds
Almonds contain essential oils that help give you smooth, blemish-free skin. Prepare a paste of crushed or ground almonds and a few drops of lemon juice. Apply it over the open pores and wash with cool water after 20 minutes.
4. Fuller's Earth
Fuller's Earth, which is commonly known as Multani Matti in India has great exfoliating properties and absorbs excess facial oil. Mix it with rose water to prepare a face mask. Let it dry out over your face, before scrubbing it off with cool water.
5. Steaming
Steaming your face is one of the best home remedies for open pores. Splash some cool water immediately after the steaming session to clean the pores.
6. Honey and Yogurt Paste
Pure honey has been shown to contain antimicrobial properties that make it a great application to combat bacteria clogging the pores. Honey is also an excellent moisturiser, while yogurt is a rich source of lactic acid which exfoliates your skin. Apply this paste over the pores for a few minutes before washing with cool water.
7. Baking Soda
Prepare a paste by adding some lukewarm water to 2 spoons of baking soda. Smear it over pores on your face and massage for about 5 minutes to clean the dirt and oil clogged within.
8. Oatmeal Mask
Soak some oatmeal in warm water to mash it into a soft paste. Apply it as a face mask and leave it on for 20-30 minutes, before washing it off. This helps shrink enlarged pores by soaking away unwanted oil.
9. Tomatoes
Massage your face with tomato slices regularly, as this helps restore the size of open facial pores.
10. Aloe Vera Gel
Renowned for its healing properties, aloe vera gel is good for skin. It not only treats the enlarged pores, but also moisturizes your skin!
Find the 10 skin care benefits of aloe vera here.
Along with these helpful home remedies for open pores a healthy diet and routine cleansing will help you acquire a flawless skin.
Let me know your thoughts…till next time…take care…xoxo.